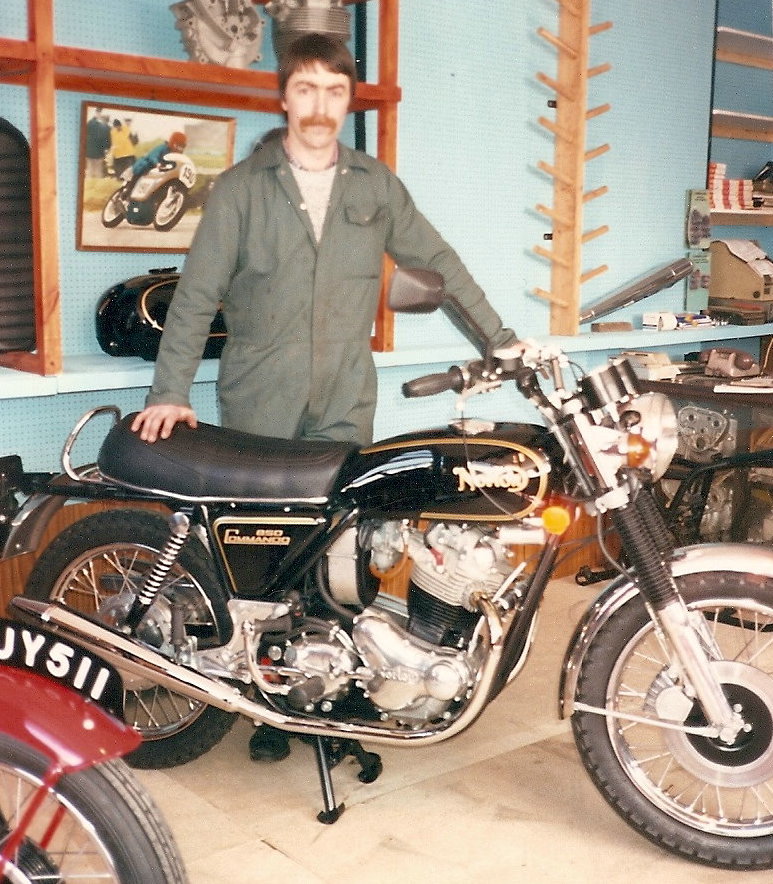 Monty At Terry Hobbs circa1985
Terry Hobbs circa 86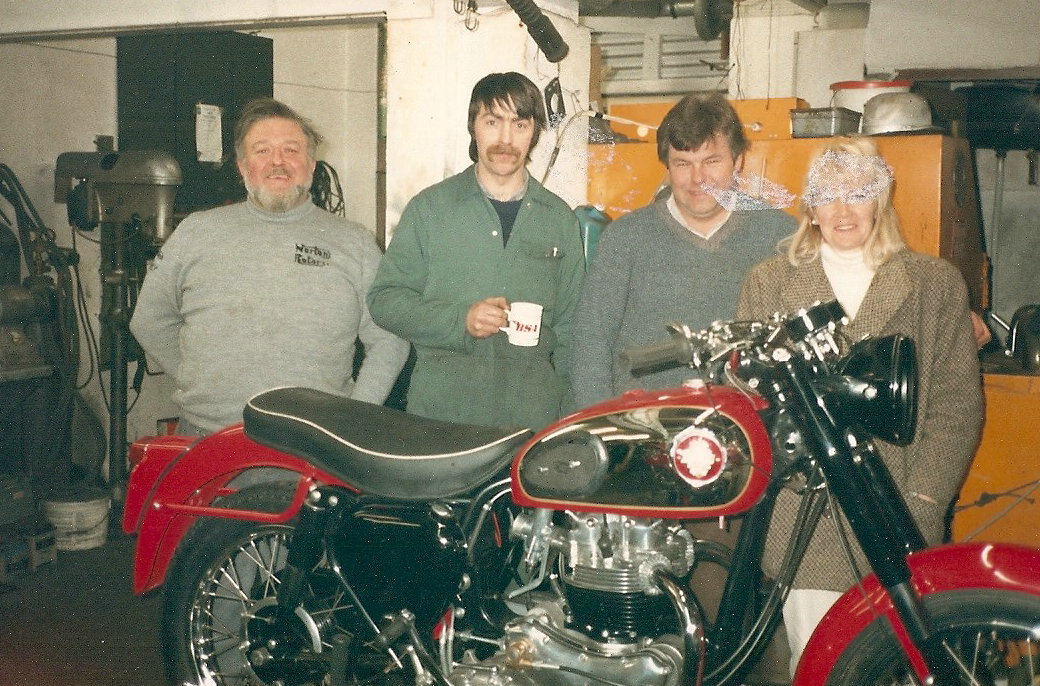 I have been riding British Classics since 1974 when as a young marine posted in Malta I acquired my first bike - a T100R Daytona. On leaving the Marines I was determined to work with Brititsh motorcycles and so took a mechanics course then went to work with Terry Hobbs at his shop and workshop in Plymouth.
I spent over ten years learning my trade by working alongside Terry restoring and repairing a variety of bikes, some of which have been included in Classic Bike magazine and have won awards. As well as working in the workshop I ran the busy spares section of the shop.
Upon leaving Terry's I realised my ambition to start my own business in Plymouth and have spent many successful years, restoring,repairing and supplying parts for classic British motorcycles, offering a friendly and helpful service to my customers - many have become regulars over the years.

My wife Ann shares my passion for British classics and works alongside me in the business. She has been riding British bikes since her early twenties, at present she has a much loved 1966 Tiger 100SS also a 1953 5T speedtwin bobber and has just acquired a 1952 Triumph Trophy TR5 which she has been after for years.